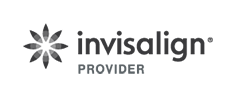 Transparent aligners called Invisalign are used to straighten teeth using a clear plastic aligner system.
Is Invisalign a good match for my busy schedule?
Is it time for some food? There's nothing I can't handle. You can eat and drink whenever you want with your aligners out.
You may remove your Invisalign aligners so that you can clean and floss your teeth and gums regularly.
Taking your Invisalign aligners out for a night on the town is totally OK.
I don't think there's anything to be done. While straightening your teeth, you may keep doing the things you need to do every day.
With Invisalign aligners, you can really be yourself. You don't have to conceal your smile while getting treatment since they are clear.
Make your smile picture-perfect for that special event with Invisalign treatment.
With Invisalign, treatment visits may be scheduled to fit in with your daily routine. Once every six weeks, a short progress check is performed.
What does the Invisalign system include, and how does it work?
Straightening your teeth and achieving the smile you've always desired is now possible with the almost invisible Invisalign system. Your treatment plan is shown using modern 3D computer imaging technology, from the beginning position of your teeth to the desired end position.
To gradually reposition your teeth, a set of transparent aligners is developed just for you. Until your teeth are in their ultimate position, you'll wear each aligner for around two weeks before switching to the next one in the sequence.
Invisalign treatment times are individually tailored by your orthodontist based on your individual requirements.
Do Invisalign's key advantages outweigh the drawbacks?
With Invisalign, treatment may be seamlessly integrated into your daily routine and interactions with others. The aligners for Invisalign are also easily removed. With Invisalign, you may eat and drink anything you want throughout treatment without having to take them out of your mouth. For fresh breath and healthy teeth, you may remove the aligners and brush and floss regularly.
Invisalign therapy does not employ metal brackets or wires that might irritate your mouth, unlike conventional metal braces. As a result of this, you'll spend less time sitting in a doctor's office and more time doing the activities you like.
You can have a visual preview of your finished smile with Invisalign before you start the procedure, so you can see how your teeth will appear when treatment is complete.
How many Invisalign patients are there?
Invisalign aligners have been used to straighten teeth for more than 5 million people throughout the globe. Invisalign smiles are increasing daily. We'll be happy to answer any questions you have and get you started on the path to the smile you've always wanted during your next visit.