Conventional Braces Made of Metal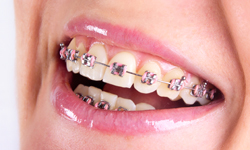 The most prevalent form of braces are traditional metal braces, which are now more comfortable than ever. Steel brackets and archwires are used to straighten your teeth using metal braces. Colored elastics (rubber bands) may be added to metal braces to create a distinctive and colorful smile.
Locking Braces That Self-Locate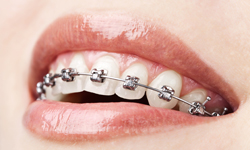 All self-ligating braces are composed of the same materials as conventional braces. There are fewer sessions and less friction on the teeth with self-ligating braces since they don't utilize elastics. Traditional metal, ceramic, or transparent brackets are available with self-ligating bracing. Unlike traditional braces, they employ a specific clip instead of elastics to assist the archwire guide teeth into position. Because there are no elastics to change, the clip helps to lessen the amount of pressure on the tooth.
Braces in Ceramic (Ceramic)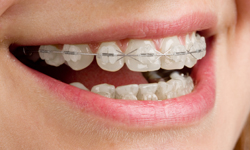 Ceramic braces, which are constructed of transparent materials, are less noticeable than metal braces on your teeth. As a result, ceramic braces are most often used on older teens and adults who are self-conscious about their appearance. Ceramic braces are bigger and more fragile than metal braces, so even though they are less noticeable, they need greater attention to dental hygiene. Ceramic braces are thus more often utilized on the higher front teeth than the lower ones.
Clear Aligners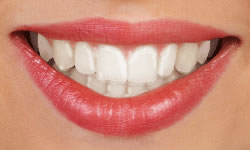 Unlike braces, clear aligners are a set of clear, detachable, and pleasant acrylic trays. In addition to being almost undetectable, the aligners are also easily removed, making it possible to eat and drink as you like throughout treatment. This also makes brushing and flossing much simpler. During treatment, the aligners are easy to wear and do not include any metal that might cause oral abrasions.
Lingual Braces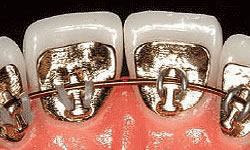 When you smile, your braces are "invisible" because they are lingual, or behind the teeth. Because each set of metal braces for lingual braces is made specifically for you, they are made to fit your mouth and teeth. The use of lingual braces is a viable choice for professional sportsmen and women, actors/actresses, and musicians who play wind instruments.