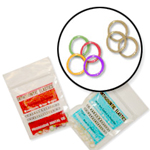 Elastics (Rubber Bands)
Rubber bands or elastics help your upper and lower teeth to fit together better. Keep in mind that if you wear rubber bands as suggested, they'll be significantly more effective.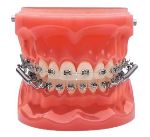 Forsus™
The Forsus Fatigue Resistant Device might reduce the need for jaw surgery by promoting development in teenagers and reducing the occurrence of extreme overbites.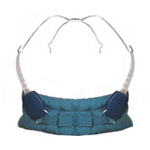 Headgear
Patients with an overbite (upper jaw ahead of the lower jaw) or an underbite (lower jaw forward of the upper jaw) may benefit from wearing a headgear appliance. Headgear acts as a "pull" on your top teeth and jaw to keep them from growing any farther forward.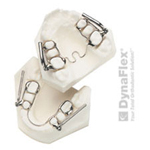 Appliances by Herbst®
The lower jaw is pushed forward and the upper molars are pushed back using the Herbst® device. Most often used in younger children, this fixed device is used for approximately a year or so before needing to be replaced.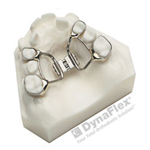 Palatal Expander
As you adapt, the palatal expander "expands" your top jaw by gently pressing on your upper molars. Your orthodontist will tell you when and how to change the position of your expander. Wearing the device for many months after achieving the appropriate expansion will help to maintain the expansion and prevent it from regressing.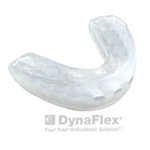 Positioners
Positioners are used to finish the last stages of your orthodontic treatment, such as moving the final set of teeth. The positioner appliance should only be worn for four to eight weeks with your complete participation.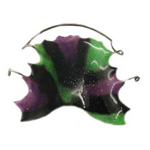 Retainers
Removable or set retainers are two options for these devices. After your teeth have been straightened, these retainers keep your teeth in their new locations. To keep your retainer in good condition, your orthodontist will provide instructions on how to clean and wear it. Regression of your treatment may be avoided if you follow the instructions for wearing your retainer.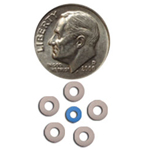 Intermediary Devices
Your next session will include the placement of orthodontic bands if you need separators to keep your teeth apart. Before we put the bands on, we'll remove the separators. Sticky foods, toothpicks, and floss don't mix well with separators.
Appliances in a Twin Block
To achieve a more advanced lower jaw position, the twin block appliance combines two different appliances (one for the upper arch and one for the lower arch). Patient-friendly, this device is worn all the time, including while eating, although it can be taken off for simple cleaning. With its smooth acrylic material and fewer wires, it is also more pleasant than previous jaw-correcting gadgets.
One of the benefits of a twin block appliance is the improvement of one's appearance as well as the maintenance of one's temporomandibular joint stability and health.
MARA Appliance
In orthodontics, Mandibular Anterior Repositioning Appliance (MARA) is the abbreviation for the treatment. Non-removable, it stimulates the lower jaw to expand, hence reducing the need for extractions or orthognathic surgery to cure severe overbites.
Anchoring devices like bands and crowns may be used to secure MARA to teeth. The molars hold the lower attachments in place. To accommodate your orthodontist's treatment plan, the top attachments may be removed.